Christmas Eve, playing "tong wars" with GGMa. Such great entertainment!
Singing "Deep In The Heart of Texas" for us all before bed Christmas Eve. What a big perforance...Click the box below to see a video of Reese singing & playing the guitar!
Showing Grammie & Auntie T how to win at Mrs. PacMan.
A Christmas Eve tradition in our house...Grammie reads 'Twas The Night Before Christmas before we all head to bed. This year even Zoe wanted to listen!
Christmas morning. Santa was busy last night!
Austen & his new steering wheel cover from Santa.
Jessie and her Christmas ornament from Daddy & Heather.
The Williams Fam on Christmas Day. I just love our family!
We love Grammie!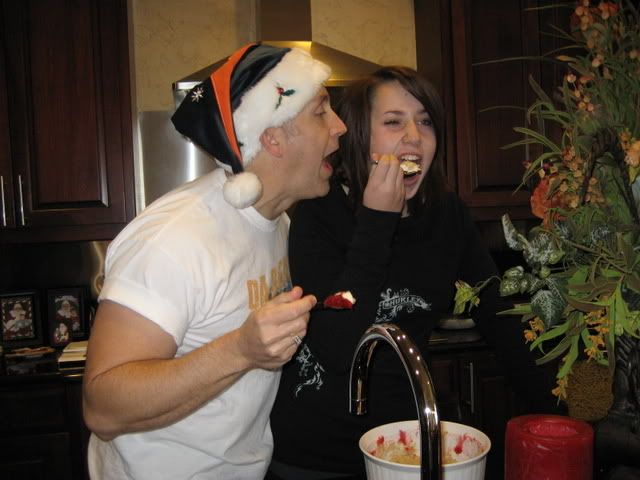 Eating the rest of the Cherry Delight I made for dessert. Say cheese!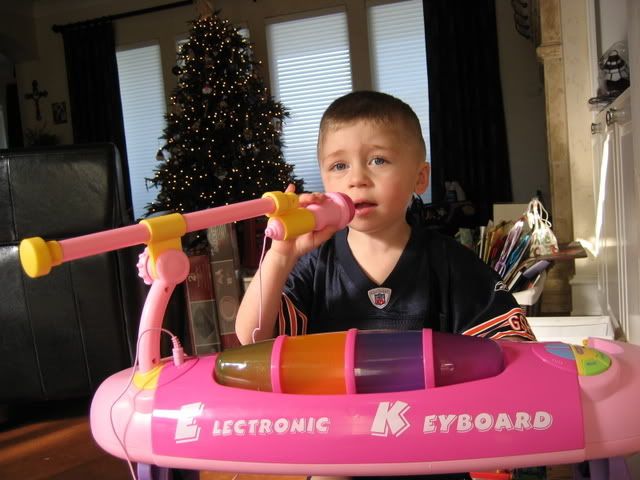 Reese playing his new keyboard from Santa. Boys can have pink keyboards too, right? :) From what I hear, Santa only had pink ones...