We're celebrating 1 week of underwear today! I know, I know...a silly celebration perhaps, but a big one none the less! We had been preparing Reese for the fact that afte we get back from vacation in the Bahamas, we would be all out of diapers I was SO afraid to start potty training...worried that it would be impossible & such a big struggle with Reese. Boy was I wrong! Once he got he hang of that "feeling" down, letting us know he had to pee before he actually did was a breeze! Proud to say we've had no wet undies for 5 days! It's so exciting to see him so proud of wearing underwear. This was WAY easier than I expected!!! Yea Reese!!!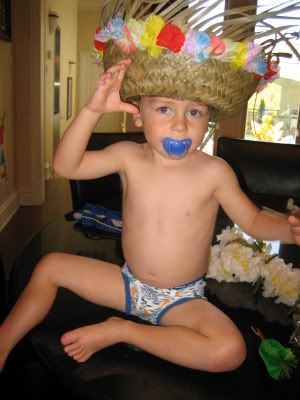 However, if a 3 year old is in the bathroom for a while, & is WAY too quiet, it's best to look sooner than later (as we learned)...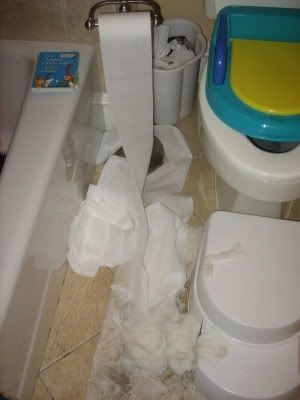 Almost an entire roll of toilet paper, sopping wet all over the floor...SWEET!