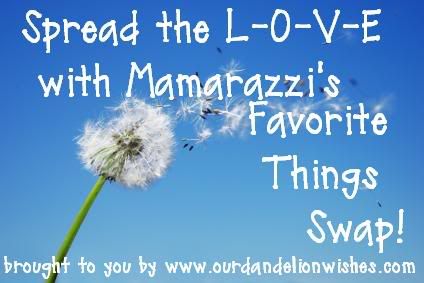 I'm so excited to be participating in the Mamarazzi's Favorite Things Swap!!!
To put it simply, you think of your favorite things....things that are simple but you love....and gift them to someone else! I've got my list going--it's growing and growing...
We are to mail them by Novemer 18th, and I'll update here when I get my fun surprises!!! What a FUN idea, Dandelion Wishes!!